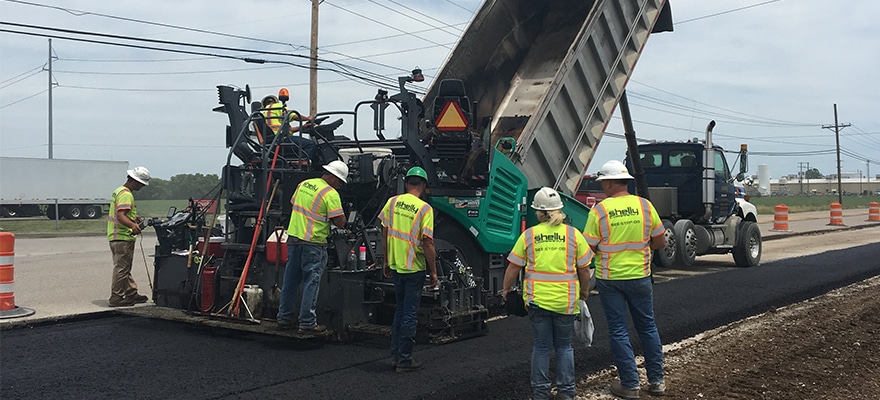 As FleetWatcher enters it's 20th Anniversary in 2020, we want to take a moment and highlight one of our loyal customers and share how their operations have improved since implementing our software.
The Shelly Company is Ohio's leading limestone, concrete and asphalt paving company with more than 90 locations, servicing 81 of 88 counties in the state. The Twinsburg location has been using FleetWatcher just under 8 years and Chris Tomasch has been a part of the implementation since the very beginning. Chris is a Logistics Manager, overseeing the delivery of one million tons of asphalt and three million tons of aggregate every year.
Chris notes the changes he has seen: "We have excellent visibility of our fleet. We are able to identify any trucking issues in real-time allowing us to respond accordingly. FleetWatcher gives us accurate performance data which we can use for determining truck demand, reducing wait times and managing brokers. With the implementation and improvements in visibility of FleetWatcher we have reduced our cost per ton 18% over the past 4 years."
What is his favorite feature? "The best feature is the new "Quick Edit" feature of the shift tickets. We are able to make fast, accurate adjustments with minimal effort. With the mobile app we have been able to better control last load outs, reducing the need to send trucks back to the plant to hold. Being able to track a job from a phone or I-Pad significantly reduces the time spent calling to find a truck."
What has their customer service experience been like? "Every time I reach out with a question or concern I get a response quickly, usually same day. Just this week I had 5 new trucks set up and none of them were tracking. I contacted Nik to see if he could determine the issue. I had a response in 10 minutes and was able to get them tracking. It's also very helpful when their team makes a site visit, it gives our team a better understanding of the function and tools we need to be successful.
"There are many choices of GPS tracking programs available. FleetWatcher is very user-friendly and allows us to do more than just see where our trucks travel. We are able to set the parameters we want, to gather the data we need in a format we can use."